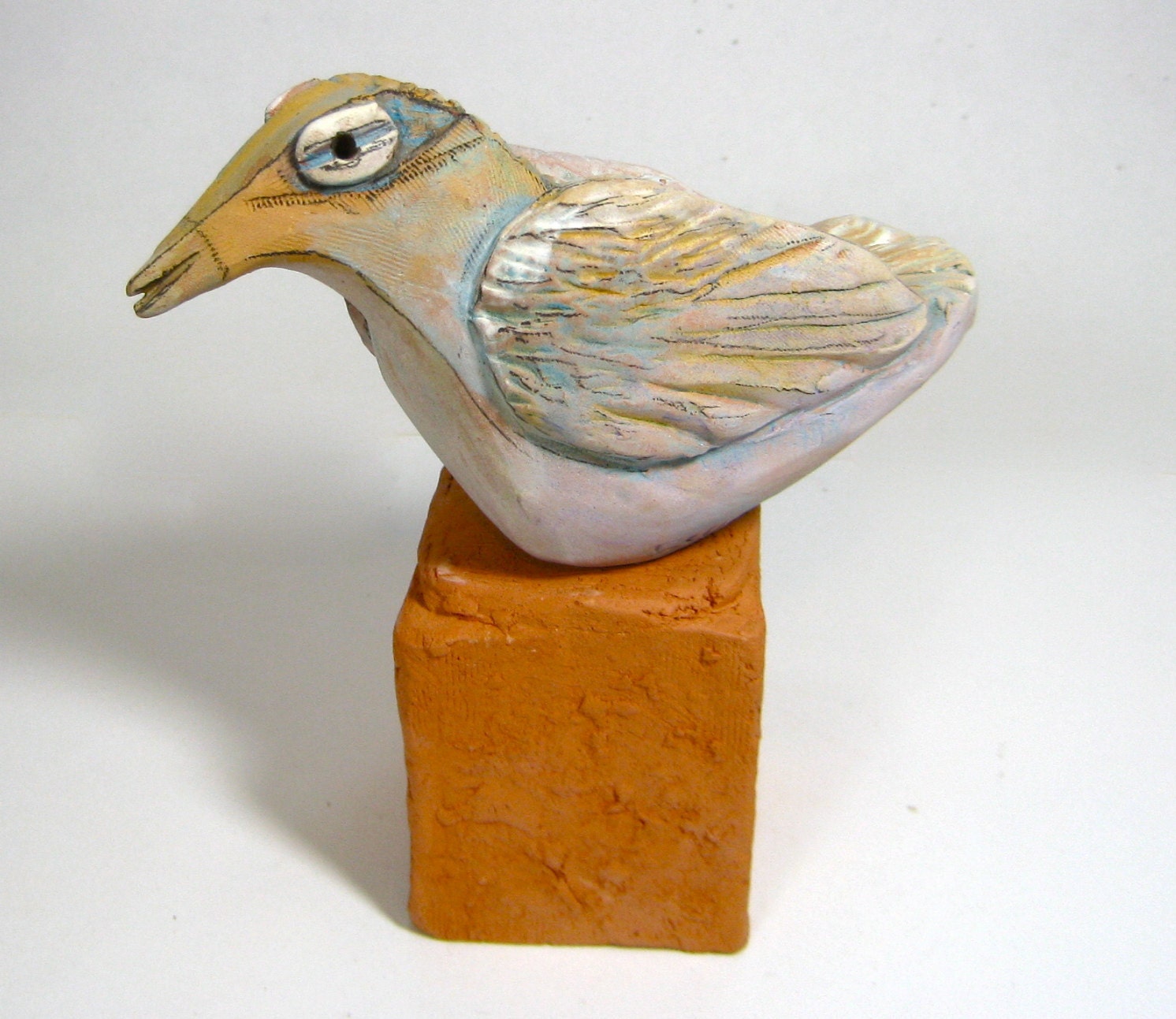 Beauty Bird Dreaming Beauty.......We are all love.
I saw some ancient bird artworks in a museum in Mexico. They had eyes like this and the shape of the body was very stylized like this. Of course i had to make it colorful.
bird is 5-1/2" long ...comes with the stand in fact is attached to the stand
Hand made from red clay and fired ceramic colors of the rainbow.
Click Here to Visit My Etsy Shop!