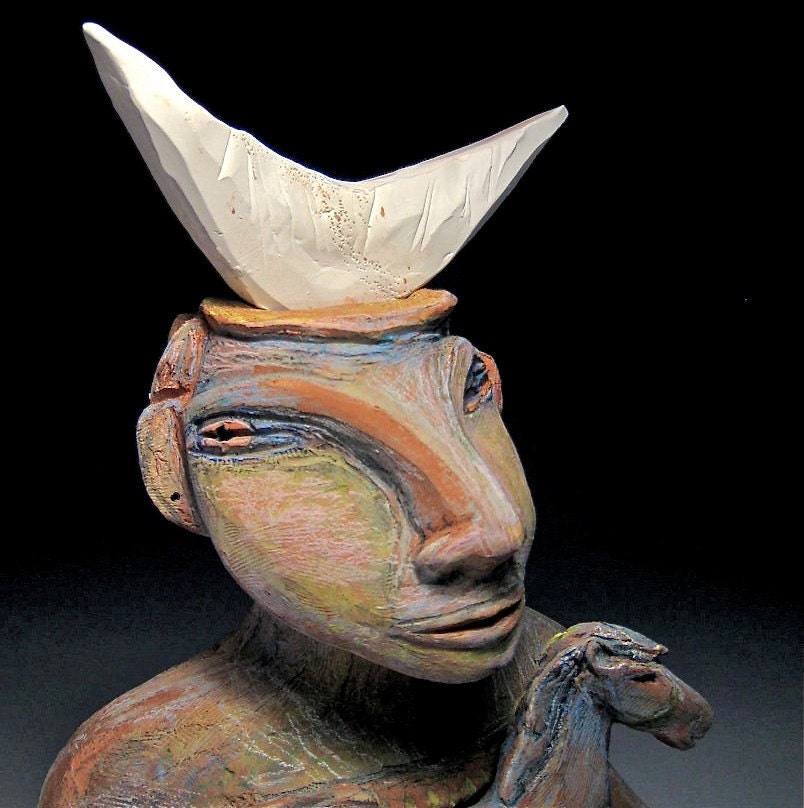 Starting a New Journey.
One of a kind................signed by the artist.
This is a self portrait. I am holding open the door to the mystery. This is where the energy comes from for the creation of my life and my art works. I do this by journeying into my energy, my power animal the horse accompanies me. The new moon represents the beginning of a new journey. I feel the stirring of a...
Click Here to Visit My Etsy Shop!