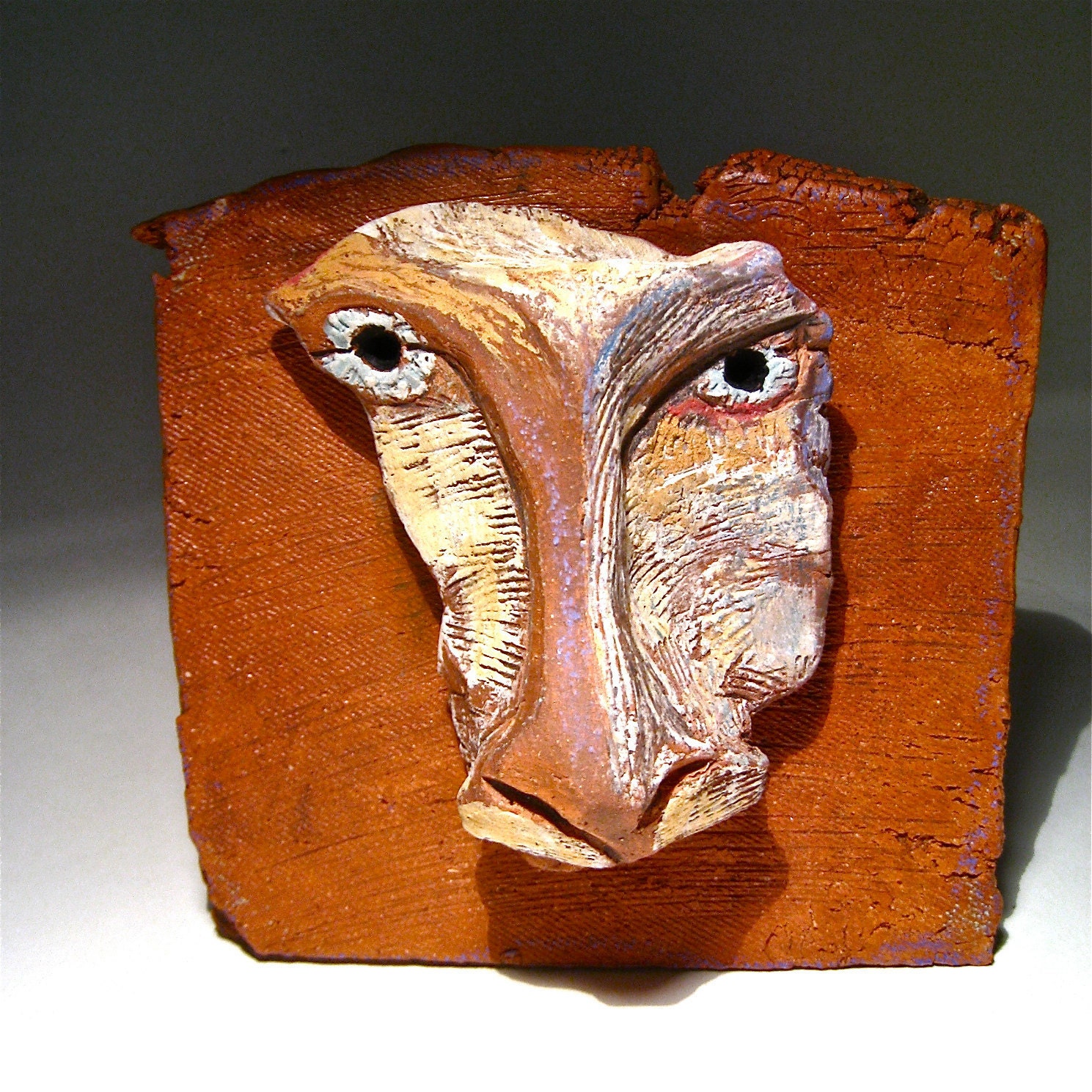 Jaguar Dreaming the Mystery into Being...standing at the doorway of Creation watching the Mystery come into Form.
wall hanging
5" x 4-1/2"
Hand made from clay and love, one of a kind, and signed by me :) Blue Fire, the artist.
Hand made from red clay and fired ceramic colors of the rainbow.
In the close up photos, you can see the way these cerami...
Click Here to Visit My Etsy Shop!