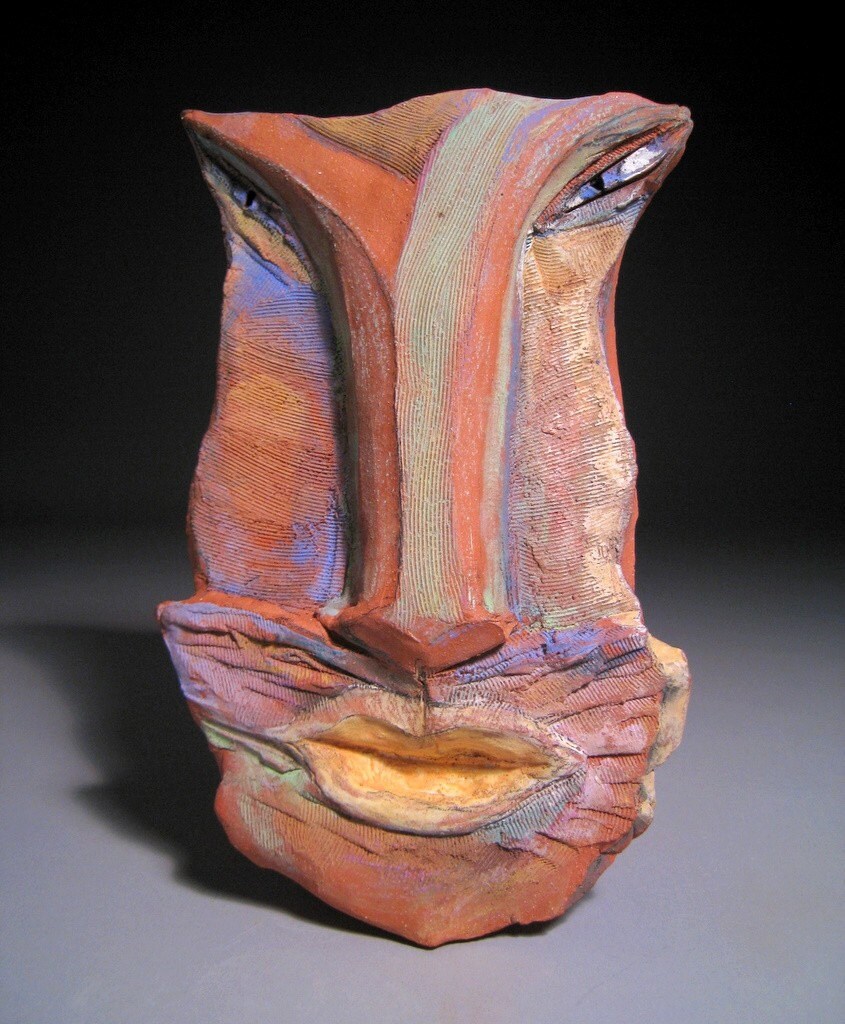 JAQUAR, stalking the Mystery, the magical stuff of life. A beautiful wall hanging piece made of red clay with warm colors and blue eyes looking down from the wall right into yours calling you to REMEMBER the power of this moment.
matte under glaze and colored slip. Lots of magical details.
10" tall
Note: Most of my sculpture is for display INDOORS ONLY. Please inqui...
Click Here to Visit My Etsy Shop!